This is a sponsored post written by me on behalf of California Restaurant Month for IZEA. All opinions are 100% mine.
As I mentioned in the previous post,  my family has loved living in northern California and all the amazing bounty and beauty it has to offer. We have had the opportunity to travel and see many places but there are still a few things on our to-do list! When I rounded up my favorite restaurants in Napa Valley and included Thomas Keller's Bouchon bakery & bistro, I failed to mention that my ALL TIME dream is to go to another one of his restaurants:
While The French Laundry is one of the more difficult places to get a reservation (more on that in a second) you can certainly have the opportunity to taste the quality and seasonality of California restaurants! Right now is the perfect time to visit because January is California Restaurant Month! Treat yourself to the prix-fixe menus and amazing chefs available statewide at Participating Destinations. You can ALSO enter to win $100 to Open Table in the Dine On Us In California Contest! There is never a better time to visit CA than now – so many chefs will be working on their best menus for you to taste!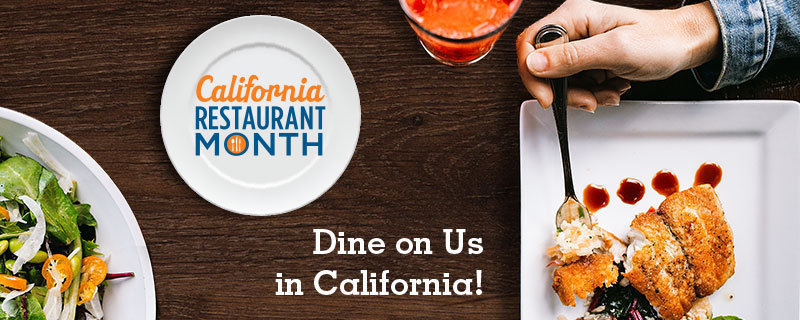 Since we live so close to Napa and The French Laundry, why don't we just go you ask? Well it is a DREAM for a reason! Reservations are nearly impossible, they are currently closed for renovations, and the menu starts at about $300 per person. Having this once of a lifetime experience is something on MOST Napa Valley residents dream list and very few will get to fulfill this dream!
Thomas Keller has created this award winning phenomenal restaurant in a 1600 square foot, two story stony cottage in Yountville.  The building was built as a saloon but was converted in the 1920's as a French steam laundry (hence the name). This could not be a more perfect location for Thomas Keller who was on a mission to bring fine French quisine to the Napa Valley region – and since 1994 that is exactly what he has been doing.
Through The French Laundry's menu, which changes daily, the restaurant commits itself to creating classic French cuisine with the finest quality ingredients, along with a similarly intense focus on impeccable guest service. Two tasting menus are offered daily: a nine-course chef's tasting menu as well as a nine-course vegetable tasting menu. No single ingredient is ever repeated throughout the meal! Reservationas are taken two months in advance to the exact calendar date (for example if you called today you would only be able to make a reservations for the day exactly two months from now!). While they are open seven nights a week it is nearly impossible to get through!
One day I will sit at a table in this restaurant. I will eat of the beautiful food and desserts crafted by the finest chefs in America. I'll happily pay my bill and walk out knowing that I just had an experience that will no doubt change the way I view food and fine dining for the rest of my life!
  California Restaurant Month lasts all through January so treat yourself to the prix-fixe menus at Participating Destinations. Be sure to enter to win $100 to Open Table in the Dine On Us In California Contest! Be sure to check it out & let me know which restaurants to add to my dream list!